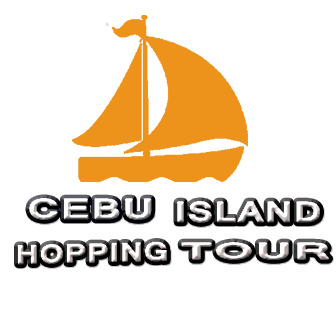 Philippine Island hopping tips
Summer has officially started, and many are excited to touch waters and the white sand for vacation; and things will get more exciting if your family will also engaged into a more adventurous one: island hopping.
Island hopping in Cebu is definitely fun activities to try in the Philippines! And it will be more fun if you will come prepared and well-acquainted with the places you will be visited.
In all the outdoor activities, it is always important to get all necessary things packed- up. After all, nothing and no one beats the one who is prepared.
But, before you proceed preparing your "island hopping packing kit" and have your way to the sandy shore, you must be aware on one of the recent issues this summer on some beaches: when jellyfish stings.
If you think your chances of getting stung by a jellyfish are low, you might want to think again.
In the article posted on  knoxnews.com, it has been stated that Jellyfish have harpoon-like structures full of venom on their tentacles that inject the venom into your skin. Most jellyfish stings can be treated with vinegar or a topical treatment like "Sting No More."
Things you shouldn't do with a jellyfish sting: urinate on it, cover the sting in shaving cream or baking soda, scrape out the tentacles or rinse it with seawater. All of these may do more harm than good.
But is there a way to avoid being stung by a jellyfish?
Unfortunately, the only real way to avoid jellyfish completely is to stay out of the water. The only other proven option, Crossley said, is to wear protective clothing such as wet suits, gloves and booties.
"But keep in mind, any exposed skin can be stung,"  Sharyl Crossley (the senior aquarist at the Tennessee Aquarium in Chattanooga) said. "Even through very thin clothing can a strong stinging jelly, such as a Lion's mane jelly, sting."
It's not uncommon to see jellyfish washed up on the shore. Although their bouncy exterior might be tempting to touch, Crossley suggested avoiding the small beached animal.
"It is important to understand, a dead jelly on the beach can still sting you if you touch it," Crossley said.
Now that you already have an idea about the possible danger brought by the harmful jellyfish, you can now start putting into an account all the things you need for island hopping activity.
So to help you out I have listed some of my packing essentials on what to bring for an island hopping trip in the Philippines, these are as follows:
1. Swim Wear
2. Slippers
3. Aqua shoes
4. Mask and snorkel
5. Life vest
6. Snorkel fins
7. Underwater camera
8. Waterproof cellphone case
9. Dry bag/ sack
10. Sunscreen lotion
11. Hairband/ comb
12. Water bottle
13. Towel
14. Spare clothes
Cebu is considered to be the best spot to explore uninhabited islands but you'll need a few hot tips if you want to do it properly.
If you have a group, hire a private boat…
You can actually go the commercial route and mix with other tourists. But if you have your own groupr more it works out around the same price and is well-worth the experience to get off the beaten. In the Cebu region, Cebu Island Hopping Tour  have a great reputation. You can apparently  hire snorkel gear and kayaks with them also, and they know the islands inside and out! All you have to do is tell them the type of day you're looking for and they can tailor the private tour to you! boat rental
If you book an island hopping tour, book one which includes lunch…
Many islands in Cebu don't have any amenities, let alone food and drink stalls! If you're going to go down the commercial route, be sure to book a tour which supplies a hearty lunch of fresh-caught seafood. Trust me, you'll need it after all the snorkeling. But luckily, Cebu Island Hopping Tour offers affordable packaged rates for a hassle-free cruise with a bundle inclusion of meal.
So, are you ready now?