Looking for Cebu island hopping tour? Well, Cebu is a great gateway destination which offers one-of-a-kind attractions. It captures the hearts both of the locals and foreigners alike. One of the most frequently visited sites in Cebu is the Island of Mactan. This island is located on the southeast of Cebu.  Mactan Island is a paradise itself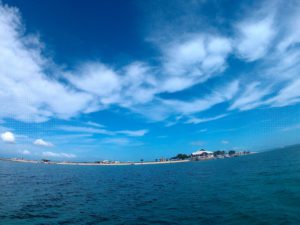 because of its boasting pristine waters and beautiful white sand beaches. This makes this place famous worldwide. Mactan is a great option for an exceptional vacation whether on a long stay or just a day tour experience. One of the top activities that everyone loves to embrace in this place is the island hopping tours! Why? Because of the famous beach destinations here. There's nothing more fun than a day spent on the beach and be on board on a private tour exploring the islands.
When exploring the islands around Mactan, a 6-hour island-hopping excursion and snorkeling adventure is highly recommended. Hop aboard on private boat through the islands on a large motorized boat locally known as a "banca".  This banca will take you a dip in the marine sanctuaries. While cruising, you can also head out onto the waves in the beautiful stops at these islets: Hilutungan, Olango, Pandanon or Nalusuan. Sailing through these beautiful places with marine sanctuaries and panoramic views and watching colorful tropical fishes through the clear waters is a must. This is a one spectacular experience that will leave you in awe. You can enjoy all these places while savoring a delicious grilled seafood lunch on the beach and enjoy free at your leisure. Al these things can be accomplished by getting a private boat trip. Then dine on a picnic lunch in your own rented banca. For private banca needs, it's pretty easy to book at Cebu Mactan Island Hopping!
How can we get you aboard on private cruise?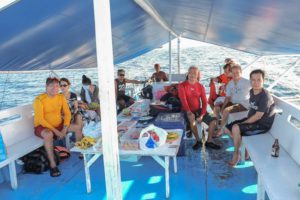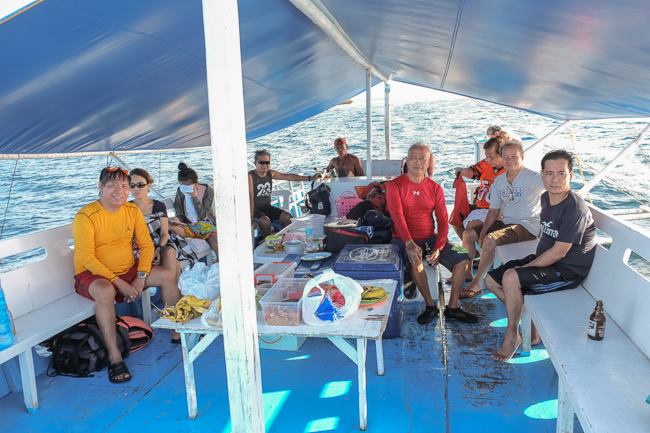 Your Mactan island hopping journey begins in the morning at the dock of  Baybayon Maribago. Your banca will be waiting for you to take in the views on a 30-minute ride. You can choose either of these islets – Hiluntangan, Olango, Pandanon or Nalusuan. You can also take stops at any of these or three islands. With the helpful and expert hands of Cebu Mactan Island Hopping owner and crews, your island hopping adventure will surely be an experience unsurpassed by another! Your choice of the island depends on the day you choose. Nonetheless, we guarantee both isles are equally idyllic and have the same sandy white beaches. Imagine getting up close and personal with all these marine lives that was only once found in National Geographic documentaries and tour brochures. What are you waiting for? Start your adventure now and book with us! Book at Cebu Island Hopping Tour to get that private cruise experience you've always dreamed of.
Check our awesome cheap island hopping packages and prices here.