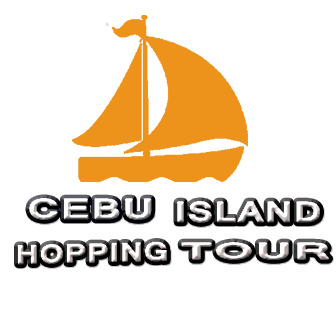 4 Top Things To Do in Mactan Island
If it's your first time here in Mactan island, Cebu Philippines then this blog post is for you! Flying into Cebu International Airport will put you down in the ground of Mactan where there are so many hidden gems here in the form of beaches, water activities, marine sanctuaries and more. While many tourists book it out at the airport and head straight to the beaches of Mactan, the ones who slows down to look around Mactan are the real winners. Now let me share with you a few activities and tips here that can make your stay an awesome and more memorable vacation.
Island hopping tour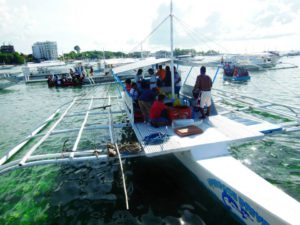 Island hopping tour is my most recommended activity for the first timer here in Mactan island. Use these islands as your first jumping point for your adventures. You can visit this 5 awesome islands namely Nalusuan, Hilutungan, Caohagan, Sulpa and Pandanon and spend the day exploring these islands to see tons of fish, beautiful corals, white sand bars and beaches that will surely cater for some great selfies! Most tourist and even local will spend their holidays or vacation on an island hopping tours by getting a private cruise on a motorized boat. When looking for a tour group or just renting a banca, consider Mactan Cebu Island Hopping Tour. Our boat includes deals and packages that will surely make your island hopping tour great!
Scuba diving
Scuba diving is my second activity that you need to experience while in Mactan. With dense coral reefs and protected marine sanctuaries, you can expect some spectacular diving off the coasts here. There are a dozen highlighted dive spots that offer a rich diversity in marine life and underwater photography to fit every level. Nalusuan and
Hilutungan islands are the main main diving spots because of their fish sanctuary and vibrant marine life and corals. Most of Koreans are experiencing scuba diving here because they said they have breathtaking views underwater.The sights could offer you the chance to get up close and personal with weird underwater life such as sea sponges and tiny seahorses hiding in coral. Don't have any scuba diving experience? No problem! Mactan has a lot of dive shops to choose from with diving guides/instructors who are professional and have PADI licenses. If you would like to book diving you can book on this page
Play on the water in a jetski or banana boat ride
Satisfy the adrenaline junkie in you and choose between exciting water sports activities like banana road riding or jetski. Feel the rush and drive these rides freely across the pristine ocean. It's a great way for you or your group to get an exciting and high-speed ride on the ocean. Maximize the day and and don't waste a second of your holiday! If you want to kick your vacation off right, book a tour with (XYZ water sports). Feel safe and at ease with their professional equipment and life jackets they provide for each activity.
Parasailing
Experience an an exhilarating view from the top of Mactan Cebu and surrounding islands from a height of 150-300 feet through parasailing! This is a recreational sport of soaring in a parachute while being towed usually by a motorboat. Get a chance to marvel at the spectacular coastline of Mactan while parasailing above, getting incomparable views! Make the most of your Mactan adventure through this adrenaline pumping activity.