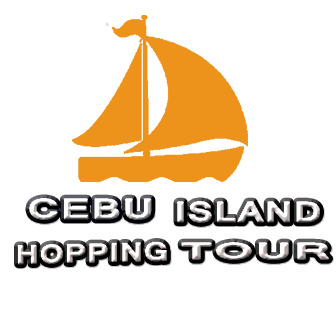 Philippine island hopping tour
If you are looking for wonderful and amazing travel destinations in the Philippines where you can spend a great summer adventure you want to experience this year, then you need to consider Cebu as your top option!
Why you really need to visit Cebu? Cebu offers lots of tourist spots as this Visayan island was blessed to have a mix of cosmopolitan beauty and bountiful natural resources.
I found a unique home in Cebu, even just for a short period of time;  I almost forgot that I am just a tourist there- feels like I am also a native there, exploring every bit of beauty and life that I may find. There's no wonder why people always come back for more; you are probably wondering why I can see this kind of thing, believe me I heard it first hand from one of the tourists that I was given a chance to encounter with.
From its welcoming community down to its clear waters, boasting gorgeous beaches, island hopping, modern city sights, big festivals, majestic waterfalls, hiking spots, heritage sites, delicious local cuisine and more, Cebu has it all!
If you have the chance to fly in/out/around the country via Cebu. Go for it! Make sure to spend a couple of days on exploring the city and different places around the island.
Traveling to Cebu for the first time? This detailed travel guide will make it easy for you to plan a trip, save money, and maximize your time.
Let's start…
How to get to Cebu ?
By plane, Cebu can be reached on a one hour flight from Manila. Cebu Airport is a major international gateway and transport hub in the Philippines. It serves direct flights to popular domestic destinations including Boracay,Palawan,Leyte, Davao, Iloilo, Boracay, Clarck ,Kalibo & more. As well as major cities in Asia. Travel time from Cebu Airport to Downtown Cebu is around 30 minutes
Getting around Cebu — There are a lot of transport and tour options available whether you want to go with a private tour or a do-it-yourself trip. You can even go full local and try the jeepney/bus commute to get around, but night bus is always great tip to save your accommodation and time!  Or, stick with packaged tours that can offer a hassle-free experience. Grab ride-hailing app is popular in Cebu.
Island Hopping package : My best kind of adventure in Cebu!
Looking for some thrill? Check out Mactan Islands like Nalusuan in Cebu! You may also try the wonderful experiences that I had; I will always be thankful to Cebu Island Hopping Tour. Their people really made me feel safe while have having extra. This experience is unlike any other, and is highly recommended- from the food down to the extra care they gave.
Cannot wait to visit again Cebu soon!
By: Renz Prudence