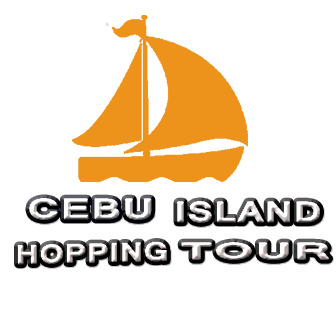 Life is difficult until you kiss the ever beautiful Cebu.
By: Renz Prudence
Exactly one year ago, I made sure that island hopping in Cebu is my top Philippines bucket list. Doing it alone!
I always love to see the blue seas and the bucolic ambiance in an island, thinking of continually glowing my heart the way I see the world, to regain the peace of my being when I get too overwhelmed by the demands of life.
Making myself be embraced by the calming quietude of peace and comfort, I have placed myself  across the roof deck of the boat; this was really nice boat by Cebu Island Hopping Tour that truly gave me not just a nice breathing but also pleasure from the meals they served. Cebu Island Hopping Tour really tailored me (someone who is an active marine lover and budding marine enthusiast) an exciting marine itinerary.
Setting the restore-the-heart-of-tafiti  amongst the small islands in Mactan, Lapu-lapu, Cebu would really revert your life question, "Have you ever experienced that feeling wherein there's nothing and no one you can hold on to in life and that you are just continually falling and sinking?" to a beautiful life utterance, "Thank God, I'm alive!"
Arriving in Gilutongan Island, the very inviting vibrant marine life and a very good diving spot have unleashed the inner Ariel in me to dive in and explore the wonderful environment of dancing jellyfishes, schools of jolly fish, and other sun-kissers marine organisms.
Gilutongan is a great island hopping and tour destination where people can wonderfully enjoy relaxing as they ride on their local bangka boat (bamboo made boat with outriggers) and snorkeling around its shallow tropical waters.
The marine environment in surrounding this island has its majestic ways through evolutionary advantageous mechanisms shown by marine organisms (in colors and forms) in welcoming appreciative and life-friendly visitors who love to experience waters in Cebu.
As you dive in, you will be able to swim with some turtles, many schools of parrotfishes, a lot of batfishes, and many more.
Gilutongan marine sanctuary is also excellent for those who are taking our underwater photos as Gilutongan has a colorful and vibrant ocean floor on top of its high species richness marine biodiversity. Might as well to bring your underwater cameras.
Aside from Gilutongan Island, I was also able to experience on a family-friendly trip to the pristine waters of Nalusuan Island. And Nalusuan is also one of the nearest places to take a dip, heading to Mactan Island.
Like in Gilutongan marine sanctuary, it is also great to spend an island snorkeling half day excursion for marine organisms like school of vibrant purple queen or the clownfish.
This man-made haven near Mactan, Cebu is also a marine sanctuary which makes the place highly attractive to visitors. Though foods are included on the package I chose, I also decided to taste some of the foods available at the restaurant in this island.
The marine adventure had  far exceeded my expectations. I am glad and blessed to see first hand  few of the the most untouched parts of the Philippines and get a romance with an island life, even if just for a few days!
You and I have experienced, at one point, unthinkable battles in life. You may currently feel shattered, betrayed, separated, lost, or abandoned, you may think that your world has collapsed, but what this summer adventure has taught me is that no one can defeat a heart bloomed under the immense sunlight of Courage to try new and different things.
Keep exploring your world!