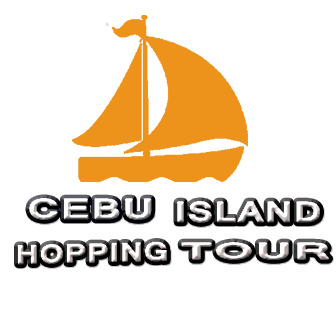 Best Islands to Visit in Cebu
Cebu is one of the best tourist destinations in the Philippines. Every tourist who spent their vacation in the Philippines would always include Cebu on their itinerary. Cebu is located in the central part of the country. If you look at the Philippine map, Cebu is just only a medium sized island, but with a very massive growth in business and development. And what's the best thing to do in Cebu? We'll it's the beach and its islands! It's undoubtedly the best place to spend in Cebu. If you are an island goer like me, this blog post is for you because I am going to show you  a list of the top five of Cebu's best islands to visit in the Queen City of the South!
Olango Island
Olango Island is just another tourist location in Cebu. This island is full of vibrant and warm colors that will surely capture your heart . The sea breeze will get you hooked and the waves will draw you in. This island sanctuary offers lots of activities. Kayaking and canoeing, boat rentals for larger groups and biking and many more options! You get to enjoy both sunset and sunrise here by strolling around the park, feeding the fish while waiting for your fresh buko juice to be harvested or simply watching the migratory birds flock in. For those whose hearts are enchanted by the place and wish to stay longer, the place offers tent rentals for the night or you could bring your own tent to save you on your budget. Just be sure to bring along your travel essentials like water, snacks, extra clothes, sunblock, etc. A trip going to this island would take 20 minutes from Mactan Island. You can take the banca going to Olango from the port beside Movenpick with a minimum fare of 15php or rent an affordable exclusive banca cruise by Cebu Island Hopping Tour.
Nalusuan Island
Nalusuan Island is another must-visit destination for intrepid travelers and it definitely belongs to my top 5! Though it is a man-made island, it is both a breather for the soul and perfect for a marine adventure. The island with its long sandbar is a sanctuary to all the sea creatures and to nature lovers like me. You can literally reach at arm's length the abundance of marine life here. The fish that you have only seen in your plates are seen in their natural habitat. When taking a dip here, It feels like you are a part of the sea, the island and the life under water. Nalusuan offers a lot of fun things like snorkeling, kayaking, parasailing, scuba diving, and so much more! The adventure starts as soon as you ride the boat to the island.  
Hilutungan Island
Hilutungan Island is another amazing fish sanctuary island in Cebu. It's a great place to do diving and snorkeling.The marine life protected area and is the oldest in the province. Due to the conservation efforts of the locals and government, you can observe and experience one of the best collections of marine species in the province. Although this is a protected area, the local government allows tourism in the place. It is open to snorkelers and divers who wish to experience the beauty and bounty of the sea world. There are numerous dive shops and tour operators that regularly offer services and facilities that will bring you to this marine sanctuary. If you fancy spending a day under the sun and have fun in the sand and sea, this place is perfect for you! You may join an island adventure combo with family or friends where you get to see the vibrant underwater world of marine sanctuaries off Mactan, Cebu by getting a private boat cruise!
Pandanon Island
Pandanon island is one of the great island bars everyone should hop in. It is a peaceful and breathtakingly beautiful island where the raw beauty of nature is at its best. Pandanon is not part of Cebu, but I considered it as one of the top destinations and one of the best things to do for  Cebu island hopping. Pandanon is located between Cebu and Bohol. The water here is clear and so inviting that you can't resist yourself to have a quick dip despite the fiery heat of the sun. It's a great place for swimming, sun bathing and even playing beach volleyball. The island has a good facility like cottages and grilling areas. Because of the great view of the white sand beach that looks like a sandbar, the island is one of the top places to do some prenup shots or modelling pictorials. Pandanon Island is also a conducive place for team bonding, barkada getaways or family gathering. Due to less number of visitors, the island is a good place for relaxation and tranquility.
Malapascua Island
Malapascua island is a few hours away from the city of Cebu. Malapascua is every beach lover and diver's dream destination. It has stunning beaches with world renowned diving sites that will make you want to stay here forever. Divers and holiday makers from all over the world are attracted to Malapascua's beauty and it's amazing underwater attractions. Far away from mass tourism, Malapascua Island offers a relaxing and tranquil experience with white sandy beaches, crystal clear waters, swaying palm trees, fresh ocean air. You will fall in love with this island over and over again with its unspoiled beauty and friendly locals. It's the perfect place to escape the stress of daily life and enjoy this beautiful tropical island. The best time to visit the island is during summer, March to May because there is no need to worry about the storm or big waves across the seas.