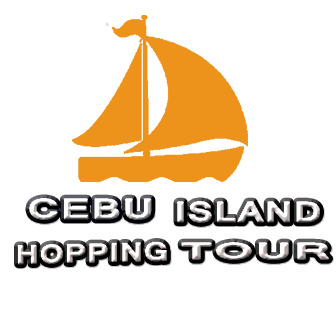 Caohagan Island in Cebu Philippines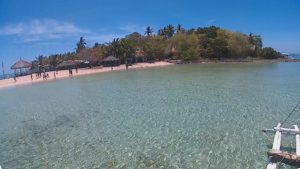 If you are a foreigner and a first timer in Cebu, Philippines, one thing I would highly recommend doing is to visit our neighbouring  islands like Caohagan. Some of the tourists in our place usually spend their vacation on big beach hotels in Cebu which they would really enjoy as well, but if I were you, try to visit Caohagan island too!
Caohagan is just a small island in Olango. There are only a few people who live on this island. Caohagan is the one of the tourist destination islands here in Cebu.  This place is rich with white sands that looks like a sand bar during low tide. The island has a great crystal clear water during high tides. At high tides too, you can clearly see some fish swimming near you and even seashells are very visible to the eyes. During low tide, you can also walk  from Olango to Caohagan island, but just be sure not to step on sea urchins as they are abundant in this place.
How To Get There
To go there, you need to book for an island hopping agency like our very own Cebu Island Hopping Tour. You  can choose to book either a packaged tour that includes the boat rental and lunch or mainly just renting the boat for the whole day. If you stay within Cebu hotels, it may take 2 hours to get to the boat wharf on weekdays because of the traffic jam in the city. If it's  Sunday, it would only take one hour to get into the Maribago pumpboat wharf. If you stay within Mactan hotels, it is only approximately 15-30 minutes to get to the pumpboat wharf. You are going to ride a boat to Caohagan and it would take 30 minutes from the mainland Maribago going to this island. The island hopping duration is good only for 6 hours so you  better make the most of your island cruise and escape before you run out of time.
Activities On the Island
There are a lot of activities to choose from on the island. Most of the tourists there spend their day sunbathing.  They love it because of the direct heat of the sun and the seabreeze is really convenient. Snorkeling is another great activity on this island. As stated above, the island has crystal clear water and it is really nice to do snorkelling where you can interact with some sea creatures. Another activity that some locals love, or even foreigners too is playing beach volleyball. It is such a great activity to play volleyball under the heat of the sun and in the waters. 
Is There a Restaurant on the Island?
As far as my knowledge is concerned, there is no restaurant on the island. However, there are a  few locals who sell live fish and sea shells. If you buy from them, they will offer to cook your seafood for free. Fish like grouper, giant crabs, lobsters and giant prawns are usually offered on the island. The locals would cook your bought fresh sea foods and you will be offered to eat them on their cottages near the sea. It is a very nice way of eating seafood along the seashore and you must give it a try while there!