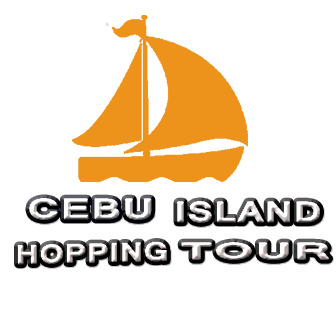 Planning vacation in asia
Deciding which Philippine Islands to explore can be an wonderfully exciting, but somewhat difficult task, especially if you have no idea of the possible destination you will try to visit. It's a good position to be in no doubt, but Philippines has more than seven thousands islands.
Among those thousands of islands in the Philippines, Cebu topped everything else with comes to richness of picturesque bucolic eye catching nature patterns.
For an indecisive type of person, that choice can be a tad bit stressful. This past summer, I  had absolutely no idea on  what islands to choose to visit after my long working days serving American clients as a call center agents.
I had already experienced seeing the beauty what I affectionately call "the Home for all kinds of sould"-the Simala Church in Cebu(yes, this monastery is known for its castle-like church, proudly standing on a hill in Lindogon village in Sibonga. It is located in the village of Lindogon, but because its usual access is via Simala, people eventually called it Simala Church).
Most if not all the posts I discovered were massive extensive lists of all the potential Cebu Islands I could visit and that made me even more overwhelmed. I hadn't even heard of large portions of these islands back then, but now, I was increasing the options into 10 more to my already long list of potential destinations to be considered.
After having some more extensive research, I have found out and understood that travelling between islands is actually somewhat expensive and not quite as feasible as I had anticipated before, so it was not practical for me to just randomly choose an assortment of islands from these lists. Instead, I came up with a series of steps to help me determine what would be the best strategy in visiting the Cebu Islands on this one week summer adventure. Hopefully these strategies will help you plan out your ideal Cebu Island hopping itinerary!
Initial Steps
Step 1: Print out or pull up a detailed map of all of the islands. 
The Cebu Islands are typically grouped into 2 major geographical cluster: the main Cebu and Lapu-lapu City; but focus on the neighboring islets near Mactan (Lapu-lapu City). Below are the top four islets that I will recommend for checking via Google Maps.
Olango Island
Pandanon Island
Nalusuan Island
Step 2: Find an island hopping service provider as early as you can.
Well, actually, let me just do that for ya. I will suggest Cebu Island Hopping Tours as your top option. As what is being described and stated on their website: When exploring the islands around Mactan, a 6-hour island-hopping excursion and snorkeling adventure is highly recommended. Hop aboard on private boat through the islands on a large motorized boat locally known as a "banca". This banca will take you a dip in the marine sanctuaries. While cruising, you can also head out onto the waves in the beautiful stops at these islets: Hilutungan, Olango, Pandanon or Nalusuan. Sailing through these beautiful places with marine sanctuaries and panoramic views and watching colorful tropical fishes through the clear waters is a must. This is a one spectacular experience that will leave you in awe. You can enjoy all these places while savoring a delicious grilled seafood lunch on the beach and enjoy free at your leisure. Al these things can be accomplished by getting a private boat trip. if you know more about boat rental rates you can click the link.
Hopefully you now have a better understanding of how to travel between the Cebu Islands.