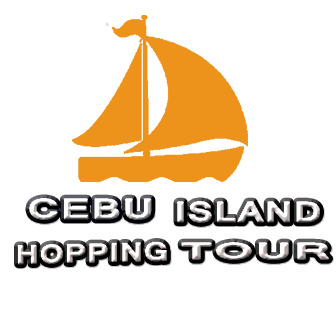 How to Visit Mactan Island in Cebu in A Cheaper Way
Are you a budget traveler who would like to visit the queen city of the South in Philippines – Cebu in a cheaper way? Then this blog post is for you.  When I started writing this post, I saw many foreigners and local travelers walking around our place who are are looking for cheap hotels or motels and cheap food to eat. I found out that those foreigners and local travelers are on a budget because when I asked the staff of a small hotel near our house, she said that they don't know where to stay and they only asked the taxi cab driver for cheap hotels. By the way I live in Mactan, Cebu Philippines so I'm well-acquainted on where to find cheap places to stay and visit while here!
Cheap Hotel
There are a lot of cheap hotels in our place that would only cost 2,500 pesos or 50 dollars per day with breakfast already. One these hotels that offers this kind of accommodation is a hotel which is just a few steps away from our house.  It is a three-story building with a small swimming pool and just a walking distance to the beach. I personally know the owner of this hotel so I can guarantee that you'll get the most out of your stay here. You don't need to go to expensive hotel like Jpark, Shangri-la, Plantation Bay and many other expensive hotels in Mactan. The staff of this hotel is an experienced hotelier and they have professional approach for their guests. This small hotel have a closed circuit tv(CCTV) so nothing to afraid of because your safety is guaranteed. Wifi isi 24/7 with fiber optics line which is included in your 50 dollars stay a day. Feel free to me an email if you'd like to book this hotel.
Cheap Food
If you would like to experience Filipino cuisines that can save some money on your pocket, there a lot of places here that I can highly recommend too. Of course there are also options for expensive ones if you have extra budget for it. I have observed that some of the foreigners here in our place are beginning to adapt to eating Filipino food . I asked one the foreigners about our food he said he liked it very much. For you reference, below is the list of cheap and clean food that you can order.
Barbecue pork  – 10 pesos or 20 cents dollar
Barbecue chicken thigh – 75 pesos or 1.50 dollar
Humba – 30 pesos per slice or .50 cent dollar
Pancit or rice noodles – 10 pesos or 20 cent dollar
Ginamay (pork afritada) – 30 pesos per slice or .50 cent dollar
Nilat-an (pork stew)  – 30 pesos per slice or .50 cent dollar
Liempo (Roasted Pig ) – 170 pesos or 3.20 dollar
Inasal manok (Roasted chicken whole) – 150 pesos or 2.80 dollar
Those are the common food that we offer in our place. Like I said, many many foreigners here are enjoying these kinds of food so you can give it a try too.
Cheap Island Hopping Adventure
One of the best way to enjoy our place is an island hopping tour in Mactan. Being a coral island itself, Mactan Cebu has many relative close islands to hop to in a cheaper way. A vast diversity of islands to choose from, with each one having its own special interest and feature. This blog will lead you through, from years of experience and knowledge the best islands, most affordable, and best way to set up your island hopping tour. The best option for taking an island hopping tour from Mactan, would be to use a local, qualified agent, or banca tour operator. The cost for this will save you a lot  than the actual cost of hiring tour operator so it will definitely be cheaper for you. If you want to try to do it on your own, feel free to email me as well. The fact of the stress, headache, and time and trouble it causes your vacation, it's not worth it to pay a tour operator for their services.  It's really a big deal to get all of the things in order, and find the trustworthy people, the best and most helpful, knowledgeable guides. That is no small task to accomplish, especially if you are just visiting the area. So allow me to help you here on your island hopping escapade. I'll take care of all of that headaches for you! All you have to do is show up, get on board, and you are off on your best island hopping adventure! check here for the cheap cebu island hopping packages