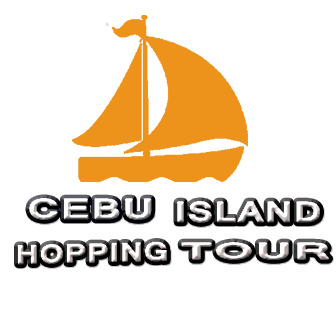 Useful Tips of Nalusuan Island
]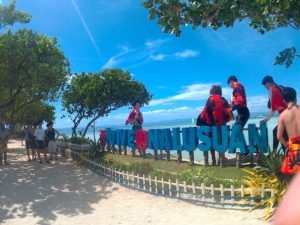 Haven't heard Nalusuan island in Cebu? Nalusuan island is one of the most beautiful islands in Cebu.
Many foreigners and locals love to spend their Cebu Island hopping trip on this island because of its abundance of fishes and corals. Nalusuan island is one of the best snorkelling sites in Cebu. The island is a marine sanctuary, so expect more species of fish here. As what I found in google search, Nalusuan Island is a man-made island. If you would like to know more about Nalusuan island, here are my useful tips of Nalusuan island Cebu, Philippines.
How to go to Nalusuan Island
Nalusan Island is located at  Olango reef. It is a part of Cordova, Cebu. You can go with a boat ride for 45 minutes to 1 hour. It really depends on the boat speed and weather conditions to reach the island.. Most locals are renting a boat for their exclusive and private island hopping experience in Nalusuan Island. Please take note that they have an entrance fee of 400 pesos or around $8 US dollars. Their entrance fee is a little bit pricey for the locals. If you are a foreigner or local and would love to go to this island, I recommend this legit and honest agency to take care of you to go there, please check this Cebu island hopping package.
What To Do In The Island
You can do a lot of activities in the island like doing snorkelling, scuba diving, free diving, water sports like jetski or weave runner and even fish feeding . If you are in a family trip, fish feeding is the best alternative. They have a lot of fish who love to eat fish crackers which you can buy on the island. They prohibit everyone to feed the fish with a bread. If you like to do a scuba diving, Nalusuan Island is one of the best diving sites in Cebu. Most of our local  scuba divers and foreigners have included this sanctuary on their diving spot. There is a massive number of fish below their foot bridge and you can also see a big fish on their scuba diving sites. I won't personally recommend free diving if you are a newbie on this sports because Nalusuan Island has a strong current sometimes.
Where To Eat?
Nalusuan Island has a floating restaurant that most of the foreigners like to eat. I don't know their pricing yet but you can bring food during your Cebu island hopping trip. Most of our local clients bring their own food during their tour. Usually they bring some pork barbecue and even Lechon (roasted pig). If you like to eat some fresh seafood, there are a few  floating restaurants to the neighbouring islands. I also recommend this website that has a great cheap Cebu island hopping package including food . Check out the link below.